Thank you for making the effort to find us and we hope to gain the honor of a bookmark in your PC. For over 35 years we have continued to offer some of the finest touring programs throughout the world such as

Globus/Cosmos

and

Collette Vacations

as well as, some of the newcomers to touring like

Avalon Waterways

and

Monograms

independent-style touring programs all at the lowest rates available to our travelers. We provide a traditional one-on-one travel service with a preferred discount arrangement with some of the best-rated and highest value touring companies available, today.

2016 has been a banner year for travel and most of our 2017 travel programs are now available to reserve. If you haven't made your plans just yet then now is a good time to get out there and see this beautiful world. There are plenty of sales and promotions this year and travel could never be more interesting and exciting.

Our counselors are available to answer your travel questions and assist you in the selection process of the travel-related services that you seek. If you do not find all of the answers within our site please feel free to contact us by phone or an email. We are both honored and pleased that you have chosen to visit us. We hope to be of service for you and your travel needs in the not too distant future.



Welcome to our website and we hope that you look here first for your next grand adventure!



Traditional Service

+

Great Low Rates!

For your touring enjoyment we specialize in

The Globus Family of Brands

including

Globus Tours

,

Cosmos Vacations

,

Monogram Independent Tours

and

Avalon Waterways

river cruises. We also specialize in

Collette Vacations

- a refined escorted touring experience. From here you can navigate through our many top quality, award winning and comprehensive tour programs. These fine itineraries were hand selected by our president, Randy C. Gardner, for their value, quality and operational merits. Please browse our list of programs for any of our tours that match your particular interest. Our rates are the lowest and most competitive anywhere. And we offer a price-match guarantee should you find it lower elsewhere. And for over 35 years as professional travel consultants we continue to offer to you our traditional full-service assistance. Should you have any questions about one or more of our programs please inquire.

We DO NOT CHARGE FEES for any of our listed programs. In fact, we can typically provide a sizeable discount - one that will save you enough money to spend on the trip, itself.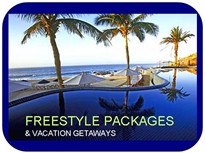 A gentle ocean breeze, seabirds circling overhead, the sand between your toes, the sound of the surf and not a care in the world. Our Freestyle and Independent package programs are designed to recharge your mind, body and soul. We offer a wide variety of vacation getaways to deserted beaches, tropical jungles, first-class resorts and villas and romantic experiences. Get lost in the moment with a Freestyle vacation getaway made especially for you. Whether you are single, a couple or you are looking for a trip for the whole family we can provide options to fit your dreams.


O

ur

G

olf

P

ackages

T
he idea to add a quality golf planning service came to us naturally as many of our clientele that we have served in over the last 35 years have enjoyed it. GOLF has always had a place here within our company and the game, itself, has been in the family for many generations. In 1997, we introduced our web site and our golf packages were one of the first programs loaded. Since then we have served thousands of players in their quest for a quality game.



W

herever we go, we load up our golf programs with the top courses in each area. Who wants to travel great

distances to play something less than extraordinary? That is our goal - to offer the best of golf in each exciting market. We present opportunities for the budget-conscious player as well as those seeking the ultimate golf experience. And, we offer plenty of in-between programs to suit every player's budget.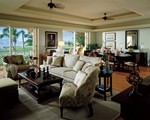 We offer the best of the South as well as, some of the most beautiful resorts, casitas, villas and rooms in Arizona. We also offer a few special golf tours up and down the Pacific coastline that would satisfy even the most discriminate player. In addition, we can take you to some of the finest resort-style destinations in Florida - like Sawgrass, PGA National, Doral, Innisbrook and Amelia Island. Our programs are a collection of the finest in their league.



We can provide to you a traditional

one-on-one

travel service relationship - the kind that we have become known for since 1979, and a

preferred discount arrangement

with some of the finest touring companies available, today. We would sincerely appreciate being of service by providing to you our free consultation from beginning to end and advice (and a nice discount!) when purchasing one of our preferred touring programs or one of our own custom-tailered golf packages!


BOOK IT WITH A PROFESSIONAL TRAVEL AGENT

... and have the time of your life!


GARDNER TRAVEL SERVICE, INC.

is a life-long member of

since 1979